Being healthy is fun and learning it through the fun way too.
This is what most of the staffs at Ministry of Social and Family Development (MSF,  also formerly known as MCYS) found.
In this rainy afternoon, Beacon LOHAS trainer team were glad that they arrived early to the training venue as usual and avoid being soaked under the heavy down pour.
While the staffs entering the room expecting a normal health talk (e.g. sit down listening to speaker blah, blah, blah…), they were pleasantly surprised with the highly interactive and informative nature of the training.
This is what Beacon LOHAS specialize in, we provide highly interactive health and staff bonding training.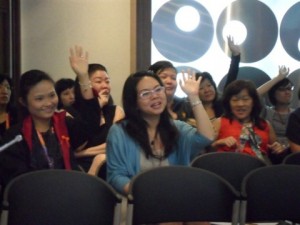 The session start with plenty of fun and laughter.
Followed by a useful, effective and fun LOHAS Meridian Exercise ~ 5 Min a day, happy and healthy always.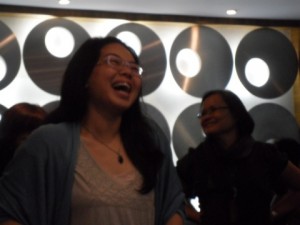 More fun follows, one of the important techniques for better digestion and weight management.
Helpful and supportive colleague, helping each other observe our health indicator and body type too.
Another uniqueness of the program, spontaneous, interesting and real life case study.  Thanks to the enthusiastic participants too to make this meaning training session.
Wow, this is a cheap, tasty and good food for my body type.  Eat according to your body type provide simple and effective solution for your body type so that being healthier is easy and sustainable.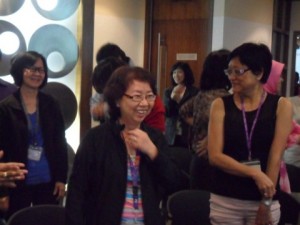 Helping each other to learn better.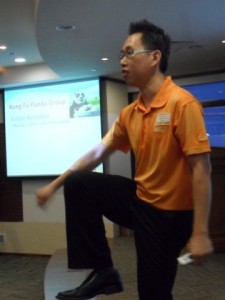 Our passionate trainer showing the body power station point. We didn't know he can stand on one leg for so long.
Another useful daily drink we can easily prepare.
It also help Kung Fu Panda body type and weight management too.
Specially created notes and worksheet to speed up our learning within a short period of time.
It was a fruitful session for the participants all of them discover which body type they belongs to and what are the daily food they can take to compliment their body type.  Most of all, they get the idea of being healthy can be as easy as taking daily food and not expensive at all.
We are grateful for the opportunity to help empower more people to be healthy easily.
Participants Feedback:
"What I like about this workshop are the presenter, the useful knowledge and the LOHAS Meridian Exercise", Sandra
"Very fun and engaging", Karen
"Very informative and a lot of interesting exercise", Nurhidayah
"Practical useful tips that doesn't require too much time and effort", Ser Kin.
"Real life experience", Bee Lan
"Interactive and simple solutions", Boon Beng
"I want cheng teng recipe. Learnt a lot of take away. Very informative session", Juleeana.
Thank you all for your kind feedback.
Find out more about "Daily Food For Your Body Type" training here.