19 Apr 2013
It was such a wonderful experience to conduct  "Eat According To Your Body Type" training for staffs of Zimmer.  Zimmer is a world leader in healthcare industry, provides high tech solutions to local hospitals on knee and shoulder joint replacement & bone support system.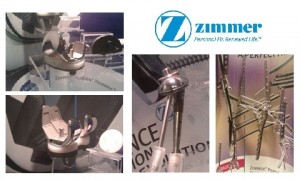 "Eat According To Your Body Type" is one of Beacon LOHAS signature programs that consists of step by step self assessment of participants body type and the food that complement the body type.
In the laughter filling session 1, participants discovered their body type and the telling sign of their meridian health.  They also discovered cartoon characters that associate to their body type such as Kungfu Panda, Smurfs, Garfield and etc…
Yes, we belongs to the same group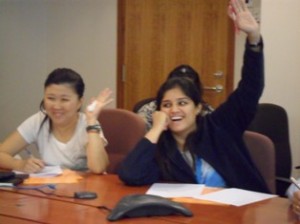 Helping each other to check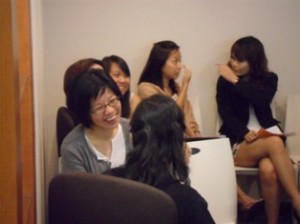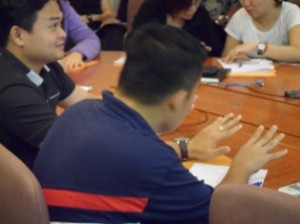 Another telling sign of our meridian health.
During Session 2, participants have their questions answered and were given more suggestions on the daily food and simple and healthy drinks that they can prepare in the office setting.  The suggestions given were easy to prepare especially for busy working adults.
We were told that some participants were excited to prepare the healthy drink after the training (and sumptuous lunch).  We love action takers!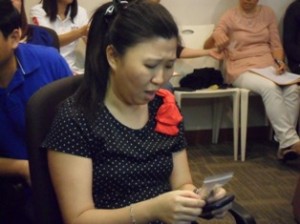 "oh, this is what I need"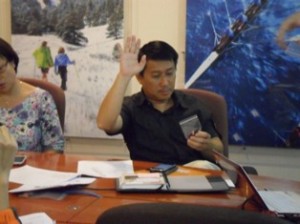 "Yes, I think I can take this more regularly"
One top of that, they also learnt simple and effective self-massage & tapping techniques to improve  body overall energy level.  Peng Tatt was generous in giving tips in maintaining healthy weight too.
"One important body point to energize our body"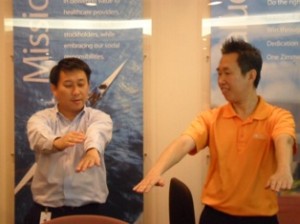 "Roy is fast learner, he can be assistant trainer next time"
Do this every morning will be very beneficial
Do it for one week and discover the difference
We are glad that the organizer were willing to accommodate our suggestion to have it as session 1 and session 2,  separated with a week of practical.
True enough, for the participants who practice our techniques during that one week, we hear good feedback that they see the effect such as more energy or better digestive and bowel system.
The staffs at Zimmer are very friendly and fun loving, these further add to the fun of the whole learning.  Both Li Huan and Peng Tatt were pleasantly surprised to received a souvenirs from the company.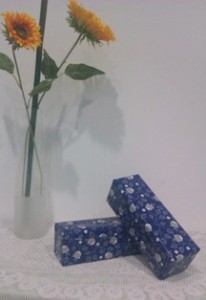 What rewarded us the most was when we heard the participants have learnt something simple and useful for themselves and enhances their health.
We certainly hope to have opportunity to share more useful technique especially self-massage and therapy technique to them in the future.