| | | | |
| --- | --- | --- | --- |
| | | | |
| DIY Meridian Massage Intensive Workshop @ Safra | Who sleep later than 12am?You come to the right place. | Applause for the health concious mother | Can you feel the pain here? |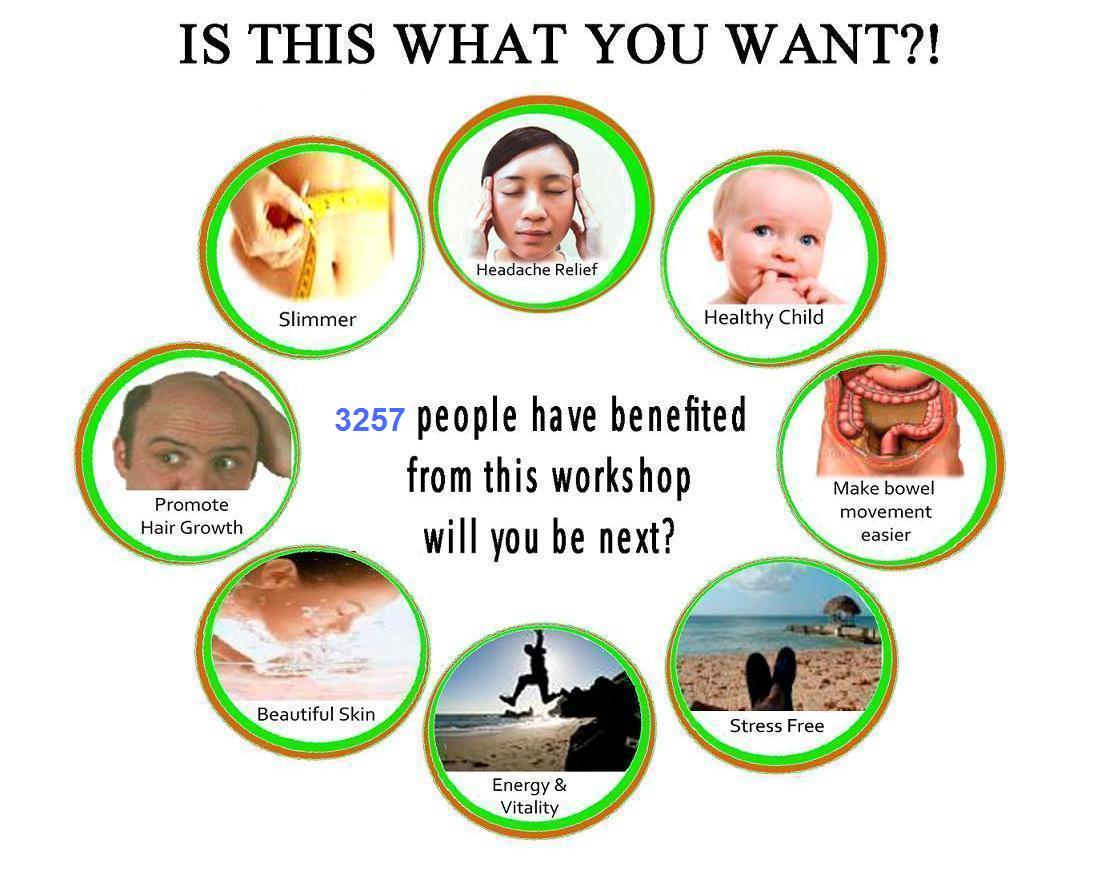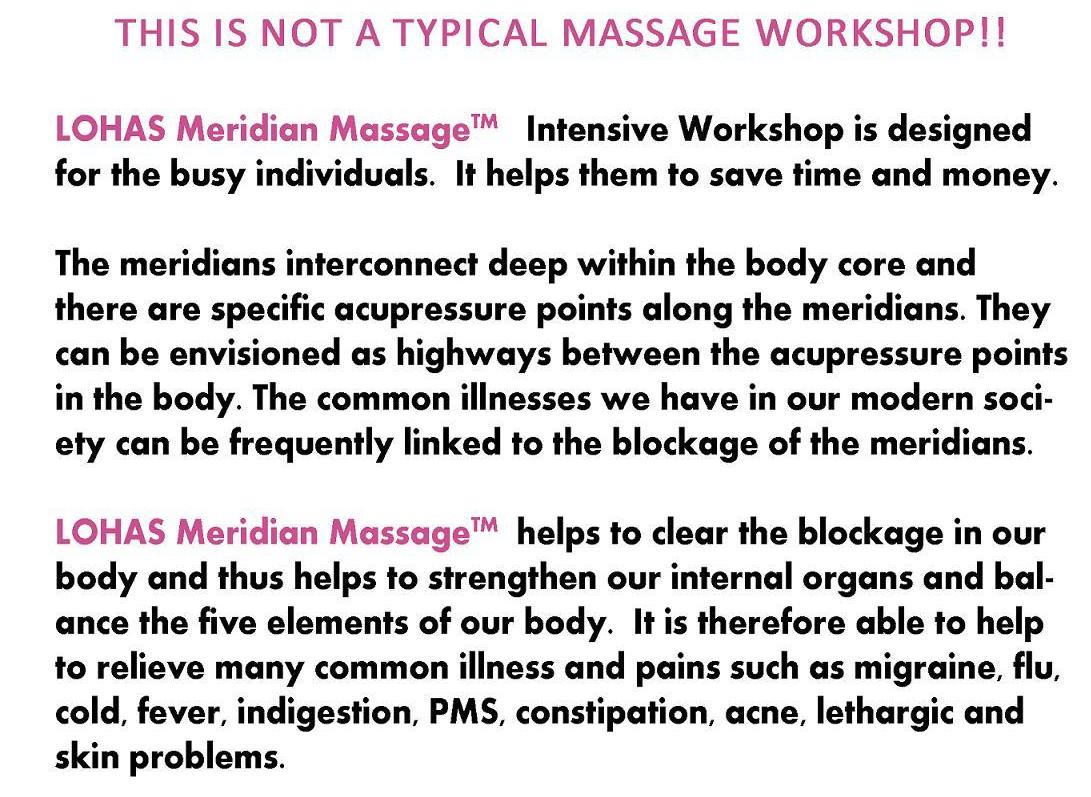 | | | | |
| --- | --- | --- | --- |
| | | | |
| This is better than drinking gingseng soup | Important points for detoxification | Easier way to find lung meridian. | Xeo, our investment guru is a keen learner |
| | | | |
| --- | --- | --- | --- |
| |   | | |
| Edgar enjoying free massage.. | This is important for regulating.. | Participants grab opportunity ask trainer | Massage is the best bonding time for couple |
| | | | |
| New stunt? | Practise makes perfect. | Simple way to distress. | This is Qi-gong session.. |
Live Testimonial
"I like the simple massage technique", Sebatian. Trading Business
"The simple yet light hearted method makes the presentation and demostration clear and easy to remember", Steven Tan, Pet Shop & Fish Spa Owner
"What attracts me is the simple and easy way of massage", Mdm Ng, Homemaker.
"The DIY techniques that you taught them is definately useful as the Meridian Massage treats the whole body and thereby also causes a pychic balance…" , Mdm Aw, Program Executive
"You have a very interesting workshop and easy massage slimming method", Ivy Chan, Children Education Coach.
"The trainer is knowledgeable and show his passion in sharing his experience", CK. Financial Trading.
"I like the clear instructions, very helpful handout, active participation. The light hearted and practical aspect is excellent. Your workshop is very informative and enjoyable. Good Value!" Sheila, Massage Therapist, United Kingdom.
"I have tried other methods in relieving my constipation condition, however it took me half an hour to see the effect. After learning your unique technique, I see results in JUST 5 Minutes. Thank you for teaching this!", Clara Pang, Nurse
"I have tried the method taught by the trainer, and it really relieved the echo in my ear", Amnah, Nov 09
"Yes, I have tried anger release massage on my mum and her mood improve a lot now", Margaret, Nov 09
"I tried the Anger Release Point you mentioned at the Mindef lunch time talk and I can sleep better that night. That is why I come to learn more", May, May 10
"I think the tapping technique you taught is working for me. I used to have stiff neck and shoulder, I feel "sng" (pain and soreness) at my calves every night. Now I don't feel it experience it anymore", Rachel, 28 Jun 10.
"I had tennis elbow last year and the doctor advised me to go for yearly injection. I tried meridian massage and exercise and I pressed my He Gu point regularly. Now I don't have tennis elbow anymore and the good things is I don't have to go through the YEARLY injection" Mdm Ow, July 10
More client feedback here…
Upcoming Workshop:
LOHAS Meridian Self-Therapy Program
Call 90662770 or 98630062 or email enquiry@beaconlohas.com to Register Now.