10 Nov 2012
We arrived early at PCF at Pasir Ris Dirve 10 to prepared ourselves and add value to this family bonding day.  It was a rainy day, but it didn't dampen the spirit of the parents and children.
Here are some photos to relive the moments.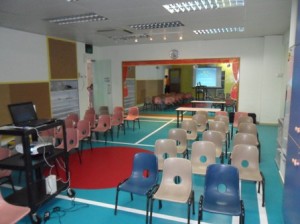 Getting ready to receive the participants
Interesting video screening.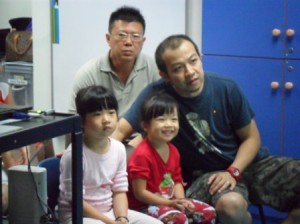 Enjoying the video clip together.
In this short 3 hours session, Li Huan had trained 3 batches of wonderful young participants and their parents on how to show their love through loving touch and at the same time improving health with LOHAS Meridian Techniques.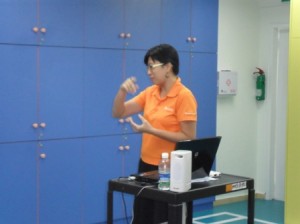 Li Huan sharing personal experience to create the bond with her teenage boy.
Many a times, is not the word we say but the action we do that made the difference.
Daddy, mummy and I exercise together.
We are having fun playing big apple.
Let us be healthier together.
Mummy showed me how to take care of myself.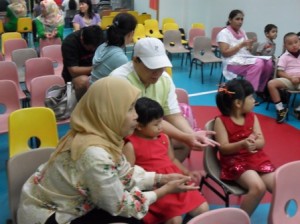 Our hand is the key to healthier body.
At each session, the parents get to understand how important it is to be present with their children.  Spending that extra 5~10 minute means a lot to the children.
Mummy and I take care of daddy together.
Daddy's turn to help you massage.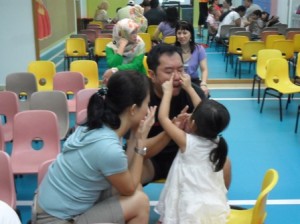 I help daddy to be healthier.
Li Huan has created a right atmosphere that the parents and children were open to learn and showing their love to each other.
On top of bonding with the child, the parents also get to learn many useful techniques to improve their child immune system,avoid flu bug, sleep better and recover from fever.
Little expert performing on mummy.
At each session, the parents and children were closer to each other and have lots of fun practice the simple and useful 1 minute techniques.
Enjoying a good massage sure help me sleep better.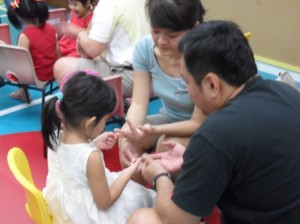 Family joy – is doing things together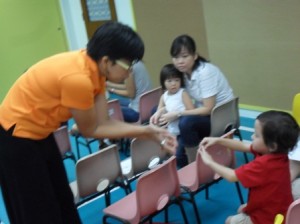 Young expert is showing off his new skill.
Hard working teachers sure need a good pair of hand too.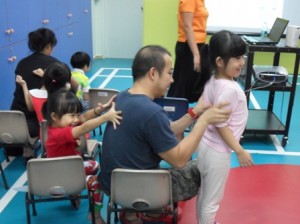 Can you see  "FUN, LOVE and JOY" here?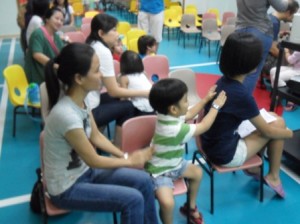 Big sister enjoying loving massage from me.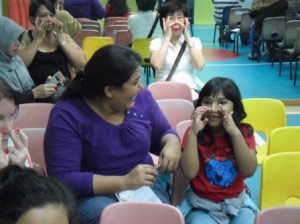 I want to be healthier and smarter through meridian techniques.
Express love in the non-verbal way.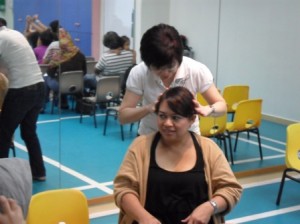 Teachers also want to be part of this feel good session.
Thanks to En Community Service for the opportunity to share our experience and knowledge.
We were happy that we had done a great job that we rewarded ourselves with a good lunch.