When we received the assignment, one thought always in our mind was how to make it a special day for the hard working teachers.
Of course, the training should be FUN, INFORMATIVE and PRACTICAL.
But, what else?  How can we make this training meaningful for the teachers.
Li Huan started to explore ideas what were the token of appreciations for the teachers that will make a difference from usual gift or present they received from the students.
In a short 6 days, we have to come out with a unique gift that represent our intention for the teachers to stay healthy, active and productive.
We also want to let the teachers know that their hard work is really appreciated by parents and each of them have their unique way of shaping the future generation.
Juggling between preparation for another corporate training of 90 pax that required our attention and  the teacher's day training, we got to use our time and creative juice effectively.  Not to mention that in the last minute, we faced some unexpected challenges from the supplier.
Determined to make it a special event for the teachers, instead of letting circumstances take it course, we asked ourselves, "What is the best thing I can get out of the situation?"
And interestingly, things turned out better than we thought.  With Peng Tatt's little known "talent", we have a special thank you card that put a smiles to the teachers face.
Here are some photos to relive the moments.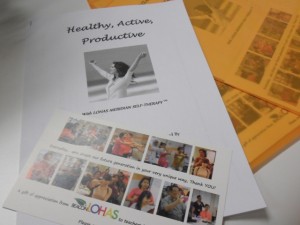 Specially created workshop material and thank you card.
Relax and Refresh Package for the hard working teachers.
We love to see the smile on their face.
Yes, each teacher is unique in their own way.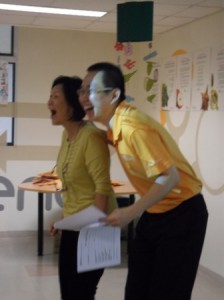 Session start with fun and laughter.
Cheerful smiles.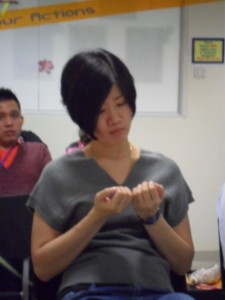 Learning to observe our health.
Practicing our new found skills.
Having fun in group practice.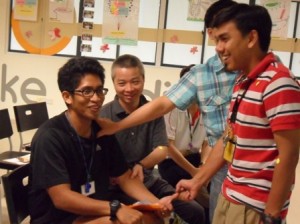 Wow.. Lucky teacher to have 3 persons serving him.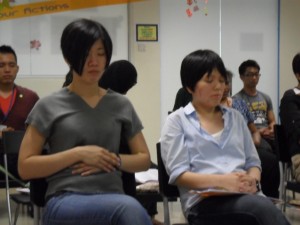 Useful calming and relaxing technique.
Some even feel sleep after that.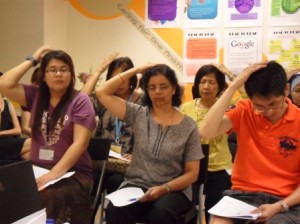 Useful area for calming and relaxing.
Good to have a helping hand on my shoulder.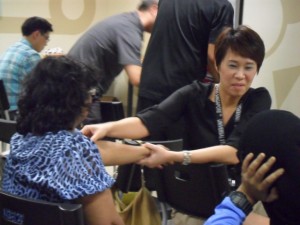 I am getting more Pro now.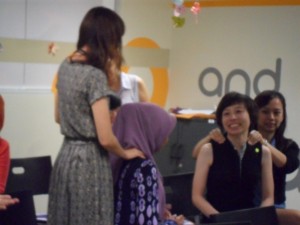 Creating a healthy and supportive working environment.
Learning the useful and effective LOHAS Meridian Exercise.
The session ended with all the teachers learning many useful knowledge and self-therapy technique to be Healthy, Active and Productive.
Happy Teacher's Day and Thank You for shaping our future generation.