LOHAS DIY Meridian Massage (DIYMM)
Meridian Massage (MM) simply means stimulating the acupressure points using various techniques to helps us clear any blockage and balance the flow of qi & blood in the meridians, thereby, alleviating common health problems and also achieving Total Wellness for our body and prevent us from falling sick easily.
For example, there are a few accupressure points in our liver and heart meridian that can help to reverse our moody stage. Just by simple tapping our head, pressing at the area near our wrist or rubbing our leg, we are able to calm down or release anger. This help to release the blockages that affect us physically and mentally. By strengthening the meridians in our body, we are able to strengthen our immune system and relieve common illness such as flu, migraine and etc.
Clinical research in Taiwan shown that by applying meridian massage and acupressure massage to prematurely born babies helps to improve their growth and weight gain by almost 20% in two weeks time.
In China, school children were taught Meridian Massage to fight flu bug and improve eye sight. It is easy to learn and practise. These also help to teach children to take care of themselves at younger age.
Meridian Massage can be used to help improve children immune system, promote growth healthily, releive discomfort of sickness, improve sleep quality and promote stronger bone and teeth.
Health Tip Yong Quan Xue – is a meridian point traditionally used for enhancing energy and longevity. For kids, massage this point regularly to promote growth and health.
The uniquness of LOHAS DIY Meridian Massage is that this self massage technique can be practised by everybody, young and old, male and female.
DIY Meridian Massage can also helps bonding between parents and children or husband and wife. Learn more about DIY Meridian Massage for Kids on 28 Nov 2009.
Kids and U – Meridian Massage Workshop for Parents is a practical workshop for parents to show their love to their little prince and princess. The gentle loving touch together with the technique to improve children overall health is the best gift and communication without words that we can give to our love one.
A practical and fully hands-on session to learn
- Massage to improve immune system

- Massage to promote growth healthily, stronger bone and teeth.

- Massage for clearer mind and eye sight

- Remedy for common illness such as cough, flu, high fever and etc.

- Daily exercise that the children can perform themselve before sleep and during school.

Let mummy do it for you first. Daddy will do it himself…

Let mummy show you how to do it You need this for your cough

Youngest participant…
 
I wanna do it myself

Lets do it together on daddy. Fun time..
 
Family boding time.
What our past participants say..
"Very enlightening workshop. Suitable for anyone who wishes to know about self-massage, personal health and well being", Dr. Neo, 30 Aug 09

When is my turn to massage?

The youngest and cutest student

If it's painful here, then..

This is easy to do.

Important point for Qi.

I never think that massage is so fun.

Mummy, I can do this myself too.

Let us teach the class how to count and massage.

Remember this when you cough

Can you feel anything here?

I have a good friend now.

Lets have fun with Kungfu Panda game.

I better take care of myself too

This feels good and I am going to be smarter, he he he..

Parents should reward themselves with good massage
 
Do you want to go toilet everyday?

This is hard. I am sure you sleep late.

Yeah, I am an execellent student.
"Having healthier kids is not about avoiding unnecesary medical cost only. It's the seeing them growing up healthily and the peace of mind for the parent that is priceless. I definately would like to meridian massage my children every night for their heathier future", Mdm Lim, Homemaker
and more testimonial and photos…
KIDS & U – Meridian Massage Workshops
Date: 28 November 2010 
Time: 2PM – 5PM
Venue: 11 Sims Drive, #03-04A (5 min walk from Aljunied Mrt).
Course fee: $51 Early Bird Offer: $30 Only (Limited seats)
(include notes and massage material)
Show Diapers.com.sg invoice to enjoy special rate $30 Only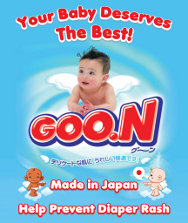 Contact:  90662770 or 98620063 Now to secure your seat at Early Bird offer
Small class size to ensure all participants get maximum learning and value.
Click here for more classes schedule.
LOHAS DIY Meridian Massage (MM)

Beacon LOHAS Meridian Massage guru, 

Mr Lim Peng Tatt

 holds a certificate in Holistic of Aromatherapy and TCM Meridian Physical Therapy. Through many years of practice and invaluable experience that he had accumulated by helping many to recover from various ailments, he has co-created 

LOHAS DIY Meridan Massage

 (

DIY-MM

).

LOHAS DIY-MM is an effective and easy-to-learn set of MM techniques which everyone, young and old, can use anytime, to alleviate common health problems like cold, cought, respiratory problems, body pains, menstrual problem, fluid retention, headache & migraine, insomnia, and many more. Doing LOHAS DIY MM routine exercise using just 10 minutes a day can also help to achieve Total Wellness in our body and prevent illness.

He also incorporated an unique method together with DIY Meridian Massage to design Autopilot Slimming Program that helps people manage weight naturally and easily.   Most of Peng Tatt's students commented that the workshop is fun, practical and easy to learn. They can feel his passion in sharing the knowledge and experience.