Daily Food That Nourishes Your Meridians
For someone who feels cold easily could be due to lack of Qi or insufficient "Yang" energy within himself/herself.
Overweight or oversize body may not due to unhealthy food but body type that has stagnation in meridians.
It is important to discover our body type so that we understand what are we lacking of or in excess.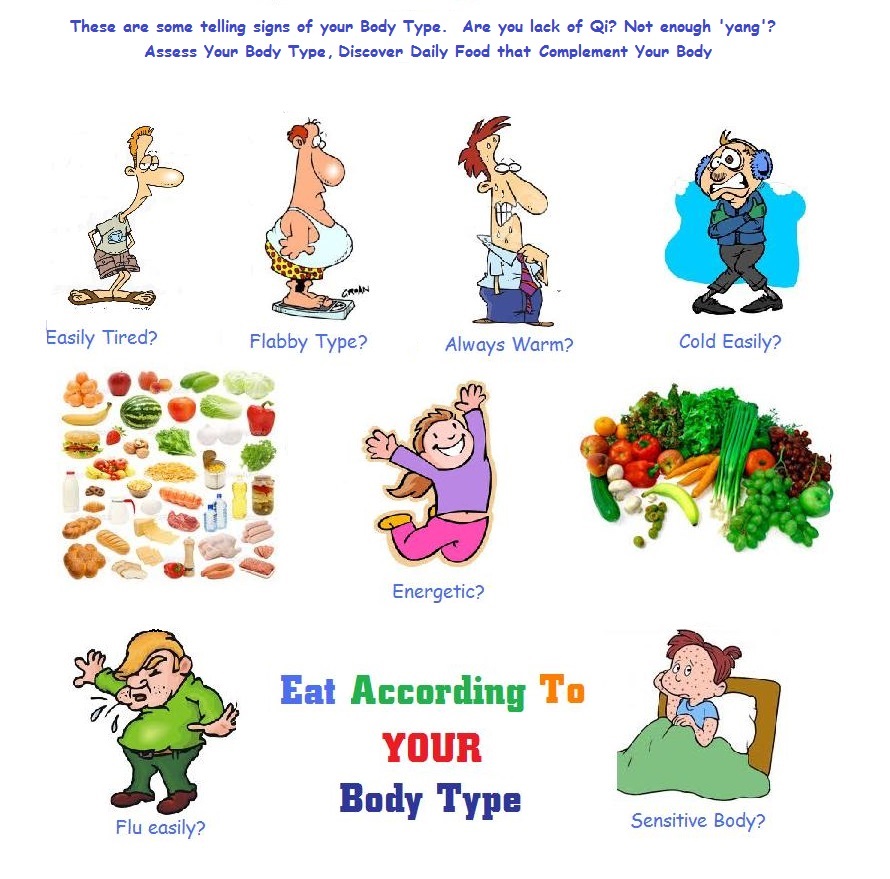 With the right understanding about our body type, we can take the right choice of food that complement (strengthen) our body. Taking health food or health tonic blindly may not be the efficient way to make our body in optimum (balanced) condition.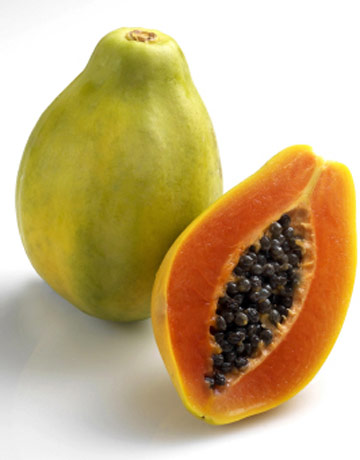 In this workshop, participants will learn
Step by step self check to discover your body type.
Understand your body type. (Are you lack of "Qi" or sensitive body type? Is you body lack of "Yang" or "Yin"?
How does the interaction of the 5 elements (

WOOD

,

FIRE

,

EARTH

,

METAL

&

WATER

) affects our health.
Simple daily self-check to observe our meridian health.
The daily food that can nourish our meridians (e.g. red dates or papaya, white fungus and many more).
Important acupressure points that helps your body type.
Simple recipe for our 5 elements health.
Many effective and not expensive food choice for our body type. We no longer need expensive health food or tonic to stay healthy and energetic.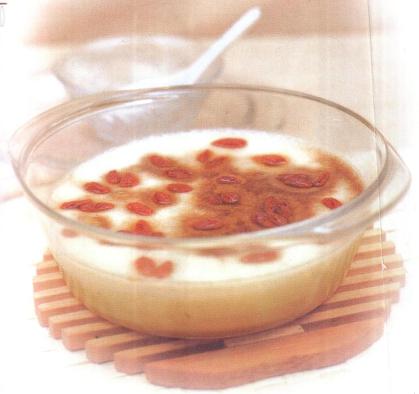 The intention for this workshop is for the participants to take away SIMPLE, USEFUL and COST EFFECTIVE ways to stay healthy. Thus, avoid spending huge amount on expensive tonic or supplement.
Participants gets to taste simple food that helps our meridians
". Many a times, many therapist just help people to relieve pains or symptoms. By understanding the 5 elements in our body, we can understand human body better. Thus, help to solve some of the root cause as well as relieve the symptoms", Peng Tatt, Founder & Trainer, Beacon LOHAS
What our participants says:
"I was having very bad eczema attack during 2008. Even though the TCM medicine helped to reduce the rashes. But the rashes comes back when I stop taking medicine. That is the point I chose to follow the TCM biological clock and take care of my five elements. Since then, my eczema is under controlled", Li Huan, July 2009.
"My mum like the SOOTHING tea, she felt that her body is not so heaty", Cindy, June 10
"This simple recipe of tea is easy to prepare. I don't have to spend money on buying expensive health drinks", Rachel, May 10
"I like the guava salad, it is healthy and rich of vitamin c. Its very nice and easy to prepare. My friends are asking me for recipe.", Mrs Tay, Dec 10
"It is interesting that by observing our face, you can tell many things about our health", Vivian, WINGS, Jan 11.
"I had terminal cancer during 2002. I am glad that I passed my CT Scan for consecutive 8 years. Understanding about the 5 elements and TCM biological clock of our body helps me to take care of myself better.", Lai Kuan, 1 Jan 11
"I am glad that Peng Tatt helped me to highlight the area I can improve on using the 5 elements information. My heel is not painful within a week", Omana, Jan 11
"I have successfully treated my nasal congestion after attending the training. The good things is that the solution suggested is simple and cheap to implement. This is a program you must attend", Henry, Multimedia, Oct 2012
"The remedy given is very effective. I have been having flu like symptoms and blocked nose for the pass two weeks. What Peng Tatt suggested has helped me to relieve condition instantly. I was very happy and quickly message Angela about this remedy immediately", Sylvia Ang, Feb 2013.
Eat Right For Your Body Type (Meridian Needs)
Date: TBD
Time: 2::00PM -5:00PM
Venue: Success Trees Training Room
Fee: $35 per pax
(Inclusive of Body Type Assessment and Workshop material)
Call 98620063 (Mr. Lim) or 90662770 (Miss. Tay) for registration.
Email: enquiry@beaconlohas.com
LOHAS DIY Meridian Massage (MM)

Beacon LOHAS Meridian Massage chief trainer,

Mr Lim Peng Tatt

holds a certificate in Holistic of Aromatherapy and TCM Meridian Physical Therapy. Through many years of practice and invaluable experience that he had accumulated by helping many to recover from various ailments, he has co-created

LOHAS DIY Meridan Massage

(

DIYMM

) and

LOHAS Meridian Self Therapy Program

(

LOHAS-MSP

).

LOHAS DIYMM is an effective and easy-to-learn set of MM techniques which everyone, young and old, can use anytime, to alleviate common health problems like cold, cough, respiratory problems, body pains, menstrual problem, fluid retention, headache & migraine, insomnia, and many more. Doing LOHAS DIYMM routine exercise using just 10 minutes a day can also help to achieve Total Wellness in our body and prevent illness.

LOHAS MSP is a further enhancement of DIYMM that encompasses understand of individual body type, using daily food to complement the body, minor adjustment to lifestyle and meridian massage and therapy technique to rejuvenate our body in 6 weeks.

He also incorporated an unique method together with DIY Meridian Massage to design Autopilot Slimming Program that helps people manage weight naturally and easily. Most of Peng Tatt's students commented that the workshop is fun, practical and easy to learn. They can feel his passion in sharing the knowledge and experience.